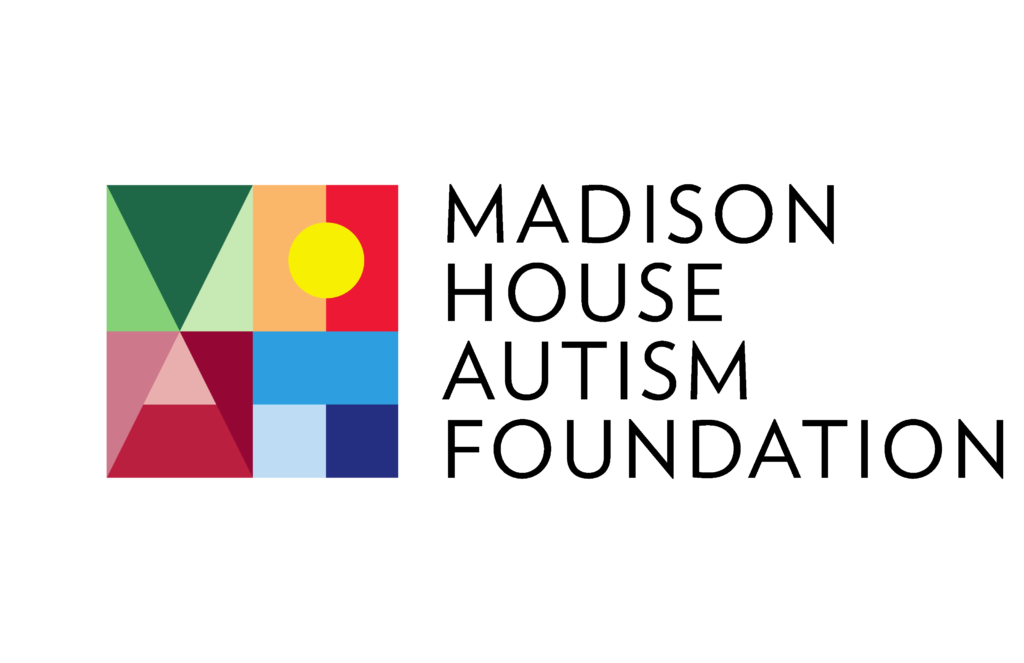 Since the beginning, I've formed close partnerships with organizations that have ongoing video needs. When clients like Madison House enter into a retainer agreement with Reelboy, it expands possibilities and creates a depth to the work we do together because it allows me to become more thoroughly informed and involved.
I began my partnership with Madison House in the fall of 2014 when the foundation began an exciting new project at Madison Fields. I had previously done work unrelated to the foundation for one of the founders, and was brought on to begin documenting the beginnings of the project.
Madison House Autism Foundation was founded ten years ago in the D.C. Metropolitan area and focuses on issues facing adults on the autism spectrum both locally and across the country. The foundation understood the need for quality video content that could aid them in giving a voice to this population and also expand their presence in the digital space, and it was exactly the sort of work that I love to be engaged in.
Partnerships like this allow for the development of a consist workflow tailored specifically to the organization and breeds an advanced level of mutual trust. Often times, as is the case with Madison House, these clients naturally begin to expand the kinds of assignments they ask me to take on.
As our relationship developed, Madison House Autism Foundation began utilizing Reelboy for more than just video production. I have also provided photography, print design/layout, copywriting, and consulting services as needed. I like when clients see my strengths and utilize me in ways that allow me to apply them.
Executive Director Adrienne McBride had this to say about our partnership:
"It is a pleasure working with Jonathan, who is not only an artist but a crusader for underserved and vulnerable populations.
Having worked with Jonathan for several years, it never ceases to amaze me how Jonathan conveys challenging and complex messages with powerful, intelligent, and beautiful imagery in both videos and photography. TSA at Ronald Reagan Airport uses Jonathan's videos, created for Madison House Autism Foundation, for training and American Airlines shared another of his videos at its annual Board meeting. At the inaugural event to salute Autism After 21 Day, the impact of Jonathan's storytelling brought tears to the eyes of business executives, thought leaders, and policymakers.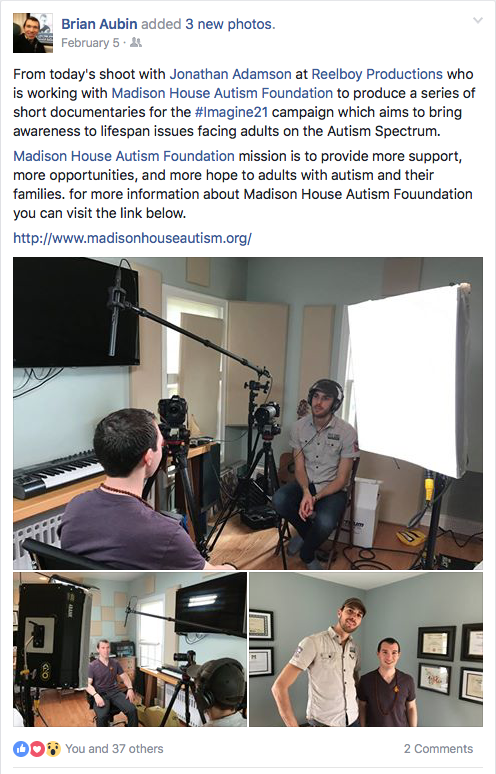 Our recent #Imagine21 video series about individuals and complexity of autism in adulthood has been met with acclaim and shared by hundreds of thousands on social media. Madison House Autism Foundation is trying to make an invisible population visible, and Jonathan's work plays an integral role in advancing our mission."
Over the years, I have spent many hours researching and learning about autism so that I can more fully understand the issues and be a better asset. But, as these things go, that learning would turn out to benefit my own growth along the way. Meeting and befriending adults on the spectrum has opened up my mind and challenged old assumptions. It has shown me blind spots that may otherwise would have gone unnoticed.
The autism community is very special and I have come to feel that the way we embrace members of that community is a kind of litmus test for how healthy our society is as a whole. Turns out, we have a lot of work to do. There is so much potential that is neglected and untapped because we haven't yet considered the value of neurological diversity.
Madison House Autism Foundation is a national leader that is shedding light on this collective blind spot. It knows the value that the autism community has to offer and the barriers they face due to the inadequacy of our social institutions. It has been a privilege to devote my time and attention to help move their mission forward and I am excited to continue our work together.