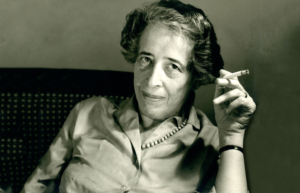 In the era of "alternative facts," fake-news alerts and legions of political fact-checkers, I've often reflected on how empirically false information can continue to find resonance at such an astonishing rate. Facts today, it would seem, are only ostensibly true, which severely limits their already questionable usefulness. One need not look any further than today's political environment to find hard evidence revealing just how ineffective facts are at making any sort of compelling argument. It seems, however, that humans have always had a difficult relationship with facts. Here are some reasons why:
1. Facts don't matter because they aren't compellingly true
Hannah Arendt, the esteemed and yet largely unknown 20th century political theorist, said it best in her study on "Lying in Politics" in Crisis of the Republic (1972):
"Factual truths are never compellingly true. The historian knows how vulnerable is the whole texture of facts in which we spend our daily life; it is always in danger of being perforated by single lies or torn to shreds… From this, it follows that no factual statement can ever be beyond doubt."
The double trouble is that while facts lack power to persuade, lies prove highly effective. Our lives on the internet have given rise to digital tools that have only made Arendt's observations all the more true:
"Lies are often much more plausible, more appealing to reason, than reality, since the liar has the great advantage of knowing beforehand what the audience wishes or expects to hear. He has prepared his story for public consumption with a careful eye to making it credible, whereas reality has the disconcerting habit of confronting us with the unexpected, for which we were not prepared."
In other words, not only is easier for people to pander to our beliefs for the purposes of manipulation, but also– YOU CAN'T HANDLE THE TRUTH!
Ouch. The truth hurts.
But something else besides the internet has emerged in 45 years since her writing, and that is a deeper understanding of the brain. This wisdom is no longer only held by the intuitive historian– modern science supports it too.
2. Facts don't matter because we don't form beliefs based on evidence, we find evidence supporting our beliefs.
The latest science has confirmed that our minds are built to scan for and gather information in support of whatever model we've made of the world. The challenge is that the animal brain tasked with creating that model has only one goal: self-perpetuation. Survival is the only game in town and is therefore the brain's only measurement of truth. Without us even being fully aware, our brain discards any information that doesn't support the survival model that has kept it safe. After all, if your life is at risk, it is highly inefficient to spend time considering conflicting information.
This understanding allows us to confront the uncomfortable reality that, despite what we may think, the reasons why we believe what we do very often have little to do with what is true and far more to do with the survival of those beliefs. After all, it is our beliefs, not facts, which support the vitality our personal and group identity and help us maintain a stable mental model of the world. So, as the brain is concerned, beliefs trump facts.
This royally messed up discovery also reveals that "motivated reasoning" is something that happens mostly outside of conscious awareness… which by the way, means– we all do it.
Mind. Blown.
3. Fact's don't matter because living in truth requires self-transcendence, (and that ain't required reading).
I know most modern people, if we're being honest (wait, are we?), have an uncomfortable relationship with religion. But spiritual traditions actually have some interesting things to say about this phenomenon. Hell, by the time I finish writing, I may have even convinced myself (winkey-face) that the whole aim of religious teaching is to try to advocate for the transcendence of this very problem! But hear me out…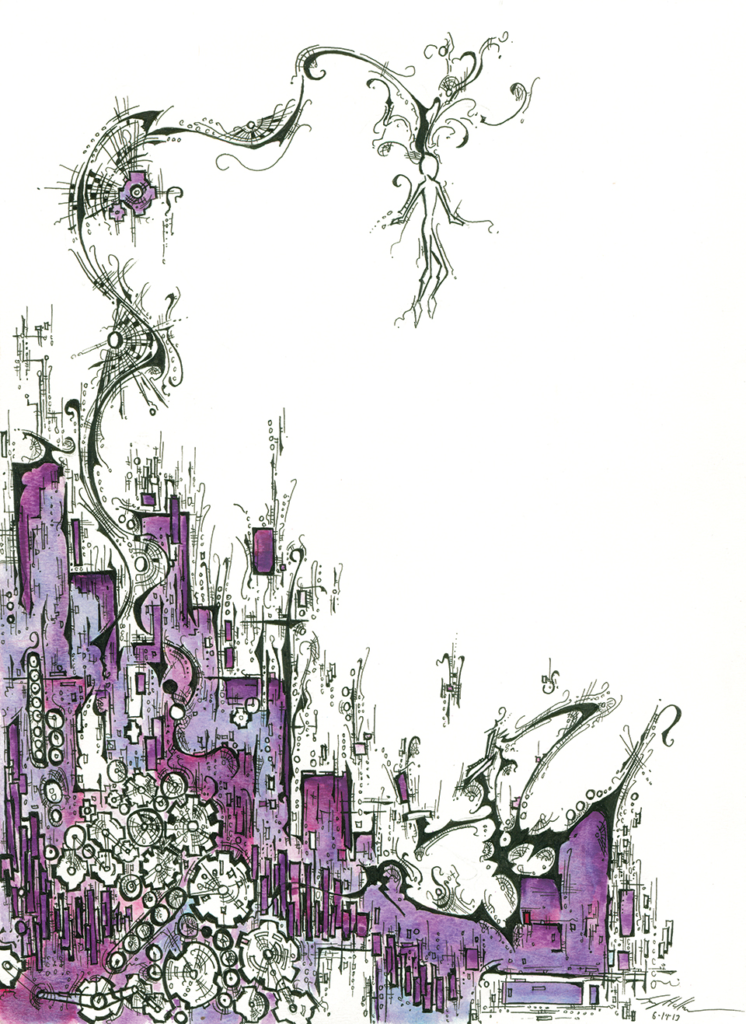 Western region speaks of a "natural" or "fallen" man who, for some reason, cannot discern truth as he is. Believers are admonished to put off this natural man, to lose themselves, and to be reborn as followers of Jesus who, by the way, displayed the ultimate example of forfeiting the survival instinct when he literally gave up his life as a testament to his spiritual teachings.
According to Christian belief, is only by following Jesus's example that men (and women) can perceive truth. After that, it all comes down to a thing called the gift of grace, which cannot be earned, for full redemption and entrance into the "Kingdom of God."
Eastern philosophy assigns the problem with the "natural man" a different name: attachment. It is our attachment to things, to ideas, to patterns, to anything we insist remain the same that keeps us from realizing the truth about our nature. This tendency of man toward self-perpetuation in a world in constant flux is determined to be the root of suffering. Meditative practices like yoga aim to help practitioners dis-identify with the ego, become liberated from attachment, and experience a oneness with all that is so we perceive the truth about what we are. But there's a catch.
Interestingly, there is a notion of "grace" here too. The sticky problem in eastern philosophy is that, actually– you cannot do anything of your own accord to become enlightened. Why? Because according to the teachings, the "you" that is making the attempt (the idea of yourself) isn't real in the first place. It is only upon the complete experience of this realization, which we cannot willfully make happen, that we can fully shed the false ideas about ourselves and the world and enter into peace.
Can we fix it? Yes we can!
So if facts, which are supposed to be inherently true by definition, are so ineffective at enlightening the masses and so vulnerable to abuse— is there any hope in waking humanity from the deeply divisive cloud of the collective ego?
How do we spread truth when our brains are hard-wired to value being right rather than being virtuous? Or, in other words, what can we do to help each other reconcile truth with our brain's current model of the world to facilitate an actual shift in our state of being? Let's see what else Hannah has to say!
Arendt, who escaped Nazi Germany— a nightmare created by the perpetuation of false ideas, fully understood the frailty of facts even in the midst of unspeakable human suffering. She is uniquely qualified to offers timely wisdom in the face of these questions:
"Facts need testimony to be remembered and trustworthy witnesses in order to find a secure dwelling place in the domain of human affairs."
In order for the light of truth to be seen in the world— we must seek out and also become "trustworthy witnesses" who aren't simply regurgitating the facts and statistics that appeal to the beliefs of our audience for purposes of manipulation. This requires a commitment to integrity and humility in our work. It requires us to go beyond the perpetuation of sensationalist, click-bait narratives and sarcastic cheap shots that help fuel the divided world we've created in exchange for easy likes and shares. We must dare to challenge ourselves and our audience.
As content creators, which is virtually everyone with a web presence, we need to establish a code of ethics for ourselves that guides our practice. As storytellers, we need to tell stories that speak to the undeniable reality of the human experience and which reveal truth within the tapestry of everyday life. It is those stories that speak to and honor our deepest, most human pieces. We start from making the commitment to create what is valuable and worthy of our attention.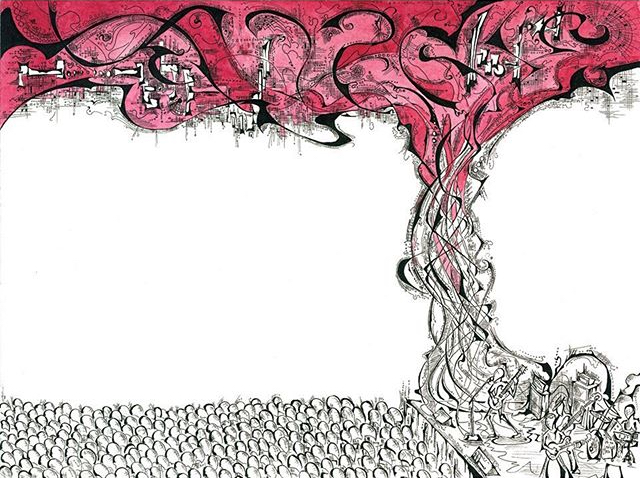 As a filmmaker, I've seen the power moving pictures have to tell compelling stories. The familiar century-old idiom, "a picture is worth a thousand words," barely begins to speak to the worth of video. It is beyond words. It is a channel for others to experience the stories we tell in ways that will dwell with them and color the world they see and experience. I feel the weight of that power.
I started Reelboy Productions with the knowledge that what I create matters. It has in impact on those who come into contact with it. It stands as a witness and testimony to the subject matter and paints a compelling picture of truth. It is for this reason that I partner with others who understand the impact that their creation has in the world, and why I choose projects that aim to help others experience truth in ways that unite us in the imagining of a better reality.
Facts may not matter, but integrity does.
---
Notes about the featured artist
Tony Hollums is a visual artist and musician located in New Orleans. I happened upon his work this summer and I thought it fit well here. What we choose to create matters.
Check out more on his website!